Robert M. Rey
Cosmetic, Plastic and Reconstructive Surgery
Dr. Robert Rey is the exclusive provider of VASER Liposuction as well as all other plastic surgery services at LA Laser and Skin Center.  His office is located at 10884 Santa Monica Blvd., 3rd Fl, Los Angeles, CA 90025. 
Dr. Robert Rey is not only an artist but an accomplished surgeon, scientist and author. He has also been involved in various areas of the media, from medical consultant for the Academy Award™ Nominated film "SEVEN" to medical documentaries such as "Plastic Surgery" E! Channel Special. We hope your visit to our website is pleasant and informative.  Read More >>

Before and After – Dr. Rey's Gallery.
Testimonials
[/et_pb_text][et_pb_text admin_label="Text"]
Dear Dr. Rey & Norma,   This note is just a little "thank you" for the amazingly informative and congenial visit I had with you last week. I was very impressed with the amount of time that Dr. Rey spent with me discussing every aspect of care and precaution involved with such a procedure as augmentation.  
Please know that, should my finances allow, I will seek out your services and in the meantime, highly recommend you to anyone considering breast enhancement!
Very Truly Yours,
  R.K.  
---

Dear Robert,
  When will I ever be able to make up to you the beautiful job that you did with my breasts??! Your gifted spirit allows you to bring out the beauty in everyone, no matter how much or little they have already in their favor. I feel so lucky to have been touched by your hands- I have been so fortunate that my heart has been touched by yours and will cherish this forever.  
Love Always,
  N.  
PS: Will Send Pix ASAP !!
---
[/et_pb_text][/et_pb_column][et_pb_column type="1_2″ parallax="off" parallax_method="on"][et_pb_text admin_label="Text"]
Media Appearances
[/et_pb_text][et_pb_text admin_label="Text"]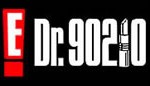 The today show
Dr. Rey stars in the reality show Dr. 90210, on the E! Entertainment Channel. This is a reality show based on the life of Beverly Hills plastic surgeons. Dr. 90210 airs Sundays at 10 PM on E!

CNN Headline News
Dr. Rey interviewed about his humanitarian trip to Mexico for cleft-lip repair.

Oscars: 78th Annual Academy Awards
Dr. Rey was guest commentator on the red carpet at the Oscars for the E Entertainment Channel.

CNN
Dr. Robert Rey makes a guest appearance on Showbiz Showdown.
CBS: The Early Show
Dr. Rey discusses the pros and cons of silicone and saline implants.